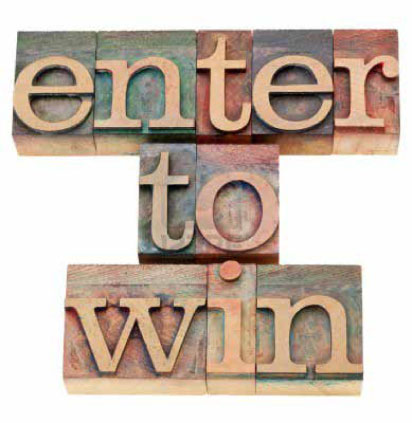 Canadian Contest Law
Promotional contests in Canada are largely governed by the federal Competition Act and Criminal Code, privacy legislation and contract law.  In addition, Quebec has a separate regulatory regime governing contests, which means that Quebec requirements should be complied with (or contest eligibility restricted to Canadian residents excluding Quebec).
Given that the improper operation of a promotional contest can result in civil or criminal liability, or lead to adverse publicity or negative goodwill (which can be worse for promoters), it is important to review proposed contests for Canadian legal compliance.
Operating contests in Canada typically includes the preparation of "short rules" (mandatory upfront statutory disclosure), "long rules" (or "official rules"), winner releases, a skill-testing question and a review of draft creative for advertising law compliance.
CONTEST LAW SERVICES
My contest law services include advice in relation to: the application of the Competition Act and Criminal Code to promotional contests; CASL (anti-spam law) compliance for electronic promotions; drafting short and long contest rules and statutory disclosure; reviewing promotional contest marketing and advertising materials; preparing winner release documentation; compliance with the misleading advertising provisions of the Competition Act; compliance with social media sites' rules; and advice relating to Canada's deceptive prize notice and telemarketing rules.
CONTEST RULES & FORMS
Based on increased demand for efficient and affordable Canadian contest law rules, in addition to my contest law services I am now offering Canadian contest forms for the operation of random draw and skill contests in Canada (excluding Quebec).  See: here.
CONTESTS & CASL (ANTI-SPAM LAW)
As companies and marketers know well now, Canada's new federal anti-spam legislation (CASL) will impact electronic marketing in many respects including contests/sweepstakes to the extent they include commercial electronic marketing as part of the promotion – for example: e-mail entries and follow ups, contests run in connection with surveys, post-contest electronic marketing, etc.
For more about contests and CASL see: here.
PODCAST:
"IS YOUR SOCIAL MEDIA CONTEST BREAKING THE LAW?"
TopDog Social Media and I have posted a new social media contest podcast entitled: Is Your Social Media Contest Breaking the Law.  Some of the topics discussed in this new podcast include:
The 5 most common illegal contest mistakes by businesses running contests online and over social media; Apple's restrictions on giving away iPads & iPhones; one mistake that cost a business $170,000 in fines; two major components to ensuring your social media contest is legal; the basic rules you legally need to include in any contest; some of the legalities surrounding the use of third party materials; a few ways to tell if your advertising may be false or misleading; what you can and can't legally use information for that you collect in a contest; social networks with the most and least strict policies for contests; some of YouTube's quirky rule about using entrant information; some of what Facebook expects you to say when you run a contest; how Quebec's strict rules could provide an opportunity for businesses; and thinking about whether your social media contest is an "illegal lottery".